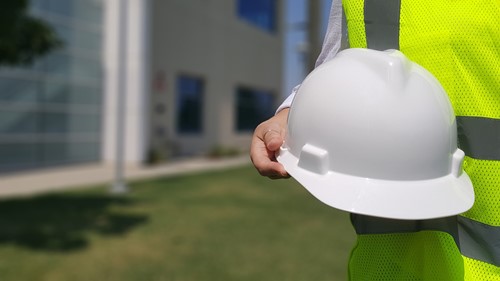 DIY construction projects can be an exciting way to put your skills to use and improve your home's functionality or appearance. Whether you're new to DIY or have experience with these types of projects, it's always important to make sure you're safe. When doing DIY construction projects, keep these safety tips in mind at all times.
Get Rid of Tripping Hazards
Cords, materials and other items can put you at risk of tripping and falling as you're moving around doing construction work. This can lead to serious injuries if you're not careful, especially if you're not wearing any personal protective equipment. While you're working on your DIY construction project, eliminate any tripping hazards that are around. You should also check your work sites beforehand to get rid of any items you might trip on.
Ventilate Rooms When Needed
If your DIY construction project involves painting or similar tasks, make sure the room or area is well-ventilated. Otherwise, harmful fumes can build up in these rooms and lead to health issues. Open windows up and use ceiling and portable fans for ventilation during these projects.
Use Plenty of Lighting
Doing DIY projects in dim or dark areas can increase your risk of injuries. You should make sure each area you're working in has plenty of bright lighting, so you can easily see what you're doing. Bring in lamps if needed to provide more illumination in darker or poorly lit areas of your home.
Protect Your Body
Gloves, goggles and other personal protective equipment (PPE) helps keep you safe from hazards you might face while doing DIY construction. For example, goggles prevent materials from flying into your eyes when you're drilling or sawing. You should always wear PPE when tackling construction projects on your own.
Keep Your Surroundings Safe
If you'll have kids or pets at home during DIY construction, make sure they're far from the areas you'll be working in. This helps reduce injuries while also preventing you from getting distracted when handling power tools or doing other potentially hazardous tasks. You should also unplug power tools when you're not using them, and turn off the main power supply to your home when you'll be doing any kind of electrical work.
Know When to Stop
One of the most important safety tips for DIY construction is knowing when you should stop for the day. No matter what kind of project you're doing, stop when you're feeling tired. Otherwise, you could end up making mistakes that can lead to injuries or damage to your house.